The immigrant mentality is heavily rooted in survival and self-preservation. It's a word that has endured decades of stigma and earned its stripes.
When it comes to South Asian people, that noun refers to a generation of parents who have built an army of doctors, engineers, lawyers and accountants, on the simple premise that my children will have better than what I've had.
Our immigrant grandparents/parents have taught us the importance of education and hard work because that word has taught them the power of education and hard work.
Having said that, are your mental health problems a result of being in full-time education or are you normal?
Not that most of us will ever admit to it because the majority of the South Asian community thinks acknowledging mental illnesses is synonymous to accepting failure.
When in reality, if you know your child might be struggling with their mental health and refuse to address it in the hope that 'it will just go away' – you have failed them.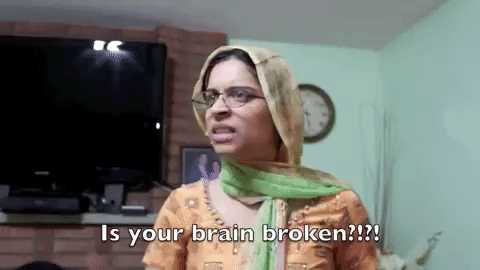 "If you're smart enough to be a doctor, then be a doctor"
For most Indian kids education has always played a huge part in their upbringing. Personal aspirations in life are often deeply rooted in long-term career goals. We were all taught to stick to sensible and conventional career paths because our grandparents/parents prioritised survival over passion when migrating from their Motherland.
Pursuing passion does make you quite indifferent to the nosy community aunties and uncles who will say; "why did you do English Literature, if you have the ability to pursue medicine then why are you looking at other things – if you are smart enough to be a doctor then be a doctor."
So like has your Indian Dad yelled timetables at you whilst doing your Maths homework on the kitchen table at some point in your childhood?
Although this shared traumatic memory is probably not the reason why it's unlikely to meet an Indian person without a degree. It's fair to say that our generation has more choices, we have the opportunity to pursue passion over practicality, but often only in terms of validity and not accessibility.
Especially as previous generation's sole aim was providing for their family which has resulted in the common belief that mental health issues and growing up in a carefree and privileged environment are not considered as mutually exclusive.
The disbelief could strive from the idea that our parent's generation have worked hard to give their children everything and that means the children cannot develop a mental illness. When in reality, luxury rarely has a bearing to it.
A sterling example of brown parents overlooking mental health is when Devi's Mom said; "therapy is for white people", in the Netflix original 'Never have I Ever.'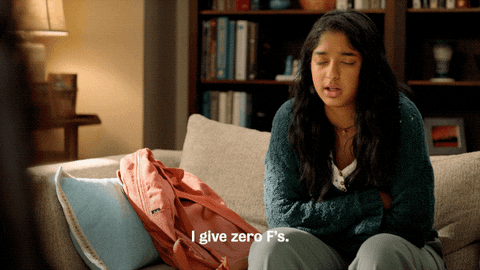 I might need therapy and other becoming of age concerns
Sara Rao* 19 medical student shared her experiences about her small identity/career crisis just before her a-level results came out last year. She said: "From the age of 11, I've wanted to be a doctor, but before I got my place at uni, I put so much pressure on myself and could not entertain the idea of not getting a seat in medical school."
In order to combat anxiety and stress Rao has been going to therapy for the past few years and said initially her Mom saw her daughter's need for therapy as her failing as a Mother.
She added: "Sometimes I talk about my friend's mental health with my parents because it makes it seem like it's not just a singular issue that affects their child but actually something that other children go through and deal with in a healthy way."
Despite this, in recent years there has been a surge in mental health awareness, which is a dramatic jump from growing up not talking about our mental health at all. Perhaps due to the stigma society holds towards invisible disabilities incorporated with the lack of knowledge towards mental illness.
Rao added: "There was a point in my Mom's life when she felt really down for 3-4 years, she could have been depressed, but back then they didn't have the luxury of thinking about their feelings."
Regardless of the generational gap Rao stated that most of us have grown up accustomed to ignoring our mental health.
Resources for people seeking therapy:
Check me out on instagram at @shivani.css and twitter at @shivani_css. Let me know what you thought of my article in the comments below.
Feature image shows the official mental health awareness symbol, a semicolon.