By Shivani
In India Fair and Lovely makes around £400 million of revenue per annum.
'Fair and Lovely' is set to change their name to 'Glow and Lovely' in the next few months.
The Black Lives Matter movement has challenged police brutality and racism worldwide after the murder of George Floyd on May 25.
For South Asians this has led to the challenging of anti-blackness in our community and addressing our obsession with fair skin.
In light of this, London Unilever has announced their plans to dissociate their brand from words like 'white/whiteness,' 'fair/fairness' and 'light/lightening.'
But Hindustan Unilever's decision to rebrand Fair and Lovely has not had a positive reception.
Twitter has branded the new name as disappointing for several reasons: firstly it's not grammatically accurate. Options like 'glow and BE lovely' or 'glow and loveliness' could have worked better.
Secondly, the Editor of the Economic Times, Sruthijith kk, has said the change of name will not undo the damage already done.
Also side note: the use of the word 'glow' is vague. Is it going to make me glow like i'm the long-lost descendant of a religious messiah, or is it going to have the machine power of Primark fairy lights?
History of the Brand
Since their launch in 1975, their ads have been consistently criticised for speaking and promoting the language of our colonisers.
Hindustan Unilever's Fair and Lovely cream ads have always shown fair skin to be a 'must-have' accessory to succeed in life. The brand has ultimately made a fortune from exploiting the South Asian community's obsession with fairness.
The ads have conveyed a patriarchal version of female empowerment. This ultimately convinces women that being 'stereotypically pretty' is more valued than their hard work and intelligence.
One ad from 2012 depicts a young woman using Fair and Lovely cream in preparation for her dream job interview.
The lyrics of the song playing in the background refer to the cream as a 'key' to fairness that will unlock her success.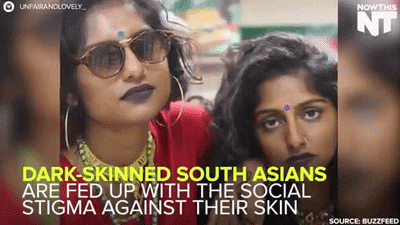 The backlash
In 2014, the Advertising Standards Council in India ruled that the ads should not portray dark-skinned people as depressed, disadvantaged and unable to find a job because of their skin tone. The brand should not associate skin colour with any particular socio-economic ethnicity or community.
The brand has since taken those restrictions on board and no longer associates with their historic advertisements.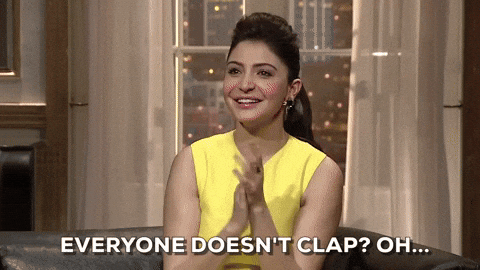 Sunny Jain, President of Beauty & Personal Care, said: "we have been working on the evolution of our Fair & Lovely brand, which is sold across Asia, progressively moving to a more inclusive vision of beauty that celebrates skin glow.
"We have changed the advertising, communication and – more recently – the packaging in South Asia, and we think it's important that we now share the next step that we have been working on: changing the brand name.
"We will also continue to evolve our advertising, to feature women of different skin tones, representative of the variety of beauty across India and other countries."
But on a scale of one-ten how effectively will these changes wipe out years of propagated racism?
Cover Photo: Wehearit.com
Black Lives Matter Playlist