Did everyone used to think teachers sleep in classrooms during the night in primary school? All for THAT Doctor Who episode to, not only confirm our theory, but also show them as Krillitanes (a composite species that takes desirable attributes of the species they conquer.)
Obviously, (most) of us have worked out that teachers don't actually live in the school that they work in. But do you think that teachers were born teachers because after interviewing a PGCE History student, I can't help but wonder if this craft is innate? Especially as teaching takes resilience, patience and a lot of passion. 
The teacher I interviewed was incredibly passionate about history and I learned a lot about the 19th century. It was obvious that she had the type of enthusiasm you can't fake and determination that means you lead by example. The type of teacher that inspires her pupils by making sure she is always inspired first.
I think she'll make an appearance on one of her ex-pupils acceptance speeches one day for when they do something impressive (fingers crossed it's for the right reasons.)
What inspired you to do your PGCE?
I decided I wanted to be a teacher on the first day of school. I like the idea of helping children from disadvantaged areas and I love learning and teaching new things.
What did subjects did you study for your A-levels and what did was your degree in?
My degree is in History and Education and my A-levels were; English literature, Art, History and I have an AS in classical civilisation, but we don't talk about that. 
 How important is work experience if you want to go into teaching?
I think you actually have to have at least 10 day's work experience just to get on the PGCE teacher-training course.
Work experience is pretty important because it's a good way of working out whether teaching is for you.
It might even help you decide what type of teacher you want to be – before I found my work experience, I was set on working in a primary school but when I got my placement in a secondary school, I loved it. The children were so lovely and had their own personalities and it was actually a lot of fun.
I would say try and find 10 days of work experience if you're considering teaching because it might help you make up your mind on whether this is really what you want to do.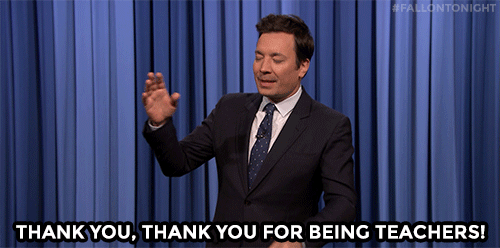 How did you find work experience?
 I just emailed every school in my county and if that didn't work, I rang them too. It's just about putting yourself out there and you'll get a response, eventually. 
Be sure to contact your old school too!
But also remember that they might take a bit of time to get back to you, so common etiquette would be to give it at least one week before you consider writing a follow-up email.
Although, work experience doesn't have to be restricted to just schools, throughout university I was working as a youth worker at a local youth group that supported underprivileged kids. I got this opportunity because I met the lead youth worker at the school I was on work experience at and then emailed her afterwards. So, the best way to gain work experience is just to talk to anyone you meet and ask them for the golden opportunity.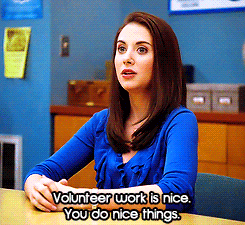 Do you have any advice that will ensure you ace your work experience?
Dress smart, I've heard so many horror stories about schools having to send work experience kids home because they turned up in flip-flops.
Don't be afraid to get stuck in and ask the teacher you're shadowing how they want you to help. Some teachers might want you to just observe how they're teaching, and others might want you to get stuck in and build relationships with the children. It depends on the teacher but as long as your optimistic and willing to help you should be able to make a strong impression.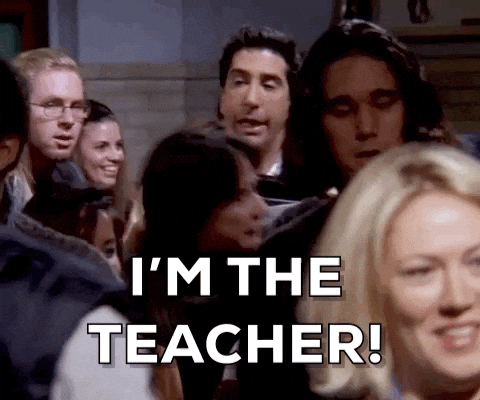 Any advice for aspiring PGCE students?
My main advice would be to know what you're getting yourself into – this is a hard year.
A key part of the PGCE's are the placements and although this isn't essential, but if you are in a position to learn how to drive before you start – definitely learn, because it will make your commute to and from your placements a lot easier.
Find a way to balance your life and work and do things just for you amid all the essays and placements, even if it's only for half-an-hour or an hour.
Like when I was doing my undergrad, I would always eat Nutella on toast when I felt a bit stressed but now one of my housemates has a nut allergy and, in some ways, living with someone with a nut allergy has ruined my life. 
But prioritising sleep is also important, eating on time – making sure you eat, even if it's just pasta.
I also think, like most things, having a big support network is really important, I don't think I could've got through my undergrad without a strong support network so make sure you have people around you that are supportive about what you're doing.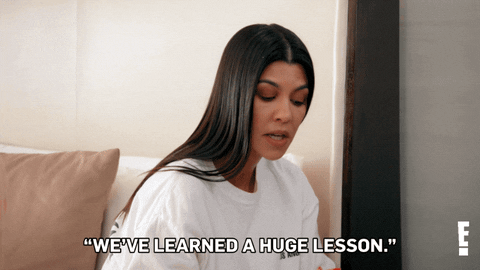 Songs: 
Die Alone – FINNEAS
2. N i G H T S – Tequila
3. Reignwolf – Are You Satisfied?
4. Kasabian – You're In Love With a Psycho
5. Foy Vance – Make it rain